Our practitioners and office staff
Our clinic is proud to present our very qualified ART practitioners and rgistered massage therapists who can provide you with the best possible solution for all types of soft tissue injuries.
This Practitioner...
All about
them...

Meet our practitioners and front office staff

Dr. Brian Abelson DC.

Dr. Abelson's Blogs at www.drabelson.com

Dr. Brian Abelson is Kinetic Health®'s Clinical director. Dr. Abelson is a native Calgarian who graduated in 1992 with an award for clinical excellence. He has a background in:

Chiropractic (Thirteen years clinical practice) Active Release Technique -Instructor Rehabilitation Therapy Nutrition (Functional Medicine) Acupuncture (Certified) Allergy Elimination Techniques (Functional Medicine and Traditional Chinese Medicine approaches) CranioSacral Therapy (Upledger, SOT, AK) Visceral Manipulation

Dr. Abelson strongly believes in using an integrated approach to health care that combines the effectiveness of several disciplines to provide a more rounded approach to health care. Dr. Abelson regularly teaches courses in Active Release Technique, exercise rehabilitation, nutrition and alternative and complementary medicine for the Calgary Board of Education, various health organizations, and to other health care practitioners. Dr. Abelson also regularly published articles in numerous journals on alternative and complimentary medicine. Dr. Abelson, like all Chiropractors, is a"primary contact" health care provider, which means you don't have to be referred to him by a physician or anyone else.

Dr. Abelson currently practices in Calgary, Alberta, Canada where he and his wife Kamali are raising their two children Anand and Thara.

Dr. Shawna M Pho DC

Dr. Shawna Pho is a graduate of the Canadian Memorial Chiropractic College , where she received the Cum Laude and Clinic Honors designations. Dr. Pho is a native of Edmonton , where she attended the University of Alberta and received her Bachelor of Science degree in Kinesiology. Dr. Pho competed for the University track & field team in the pentathlon and heptathlon events. She has competed at the provincial and national level for 8 years, and has a strong background in sprinting, jumping, and throwing biomechanics.

Dr. Pho received several athletic and academic awards while a student at the University of Alberta . Her academic background includes Chiropractic, Active Release Techniques, Graston Technique, and Contemporary Medical Acupuncture. Dr. Pho believes that soft-tissue treatment and rehabilitation play a large role in the recovery of any injury.

Dr. Murray RW Heber DC

Dr. Murray Heber graduated for the Canadian Memorial Chiropractic College with Magna Cum Laude and Clinic Honors designations. He is also a Certified Strength and Conditioning Specialist through the National Strength and Conditioning Association. Dr. Heber attended the University of Alberta where he received his Bachelor of Science degree in Kinesiology. Dr. Heber has received numerous athletic and academic awards during his time as a student and athlete. Dr. Heber was a national champion and record holder in track & field at the CIS level. He was named three times to First-team All-Canadian, and Second-team All-American in the throwing events. Dr. Heber was also a member of the Europa Cup bobsleigh team during the 2004/5 season. As such, he has an excellent background in sport-specific training, rehabilitation and injury prevention. Dr. Heber is fully certified in Active Release Techniques and Contemporary Medical Acupuncture.

Dr. Heber is currently part of the medical staff for the Canadian Bobsleigh and Skeleton teams. Dr. Heber feels that success in any sport/lifestyle is dependent on many factors, and therefore the body must be analyzed from a biomechanical, anatomical, and functional point of view, and treated accordingly.

Dr. Tarveen Ahluwalia DC

I was born in London, England and raised in Calgary, Alberta. I recieved a Bachelor of Science in Kinesiology from the University of Calgary. From there I moved to San Jose, California to further my education in Chiropractic at the Palmer College of Chiropractic West.

Want to learn more click my blogger

Ms. Sherry Sands, RMT.

Ms. Sherry Sands has been an important member of our treatment team for the last 3 years. As a Registered Massage Therapist, Sherry is skilled in a wide variety of therapeutic techniques for removing soft tissue restrictions, reducing pain and improving athletic performance. Sherry is also certified in Reflexology, is an avid golfer and is involved in biomechanical analysis.

Want to learn more click my blogger

Ms. Melissa Chubb

Good day! My name is Melissa, I am the smiling face you will see when you arrive at reception at Kinetic Health. You will also have a chance to chat with me as I assist the Doctors with your treatments.

I moved to Calgary in 1999 from Whitehorse, Yukon, where I was born and raised. I attained training in Emergency Medicine at Southern Alberta Institute of Technology, up to the level of Emergency Medical Technician - Ambulance level. After working in Emergency Medicine for 5 years, I decided to explore different health care avenues to help me decide where my future carrier in healthcare would lie. My career plan includes obtaining a Degree in Nursing and eventually moving on to obtaining a Medical Degree specializing in Geriatrics.

Feel free to ask me any questions you may have, as I am well versed in the details of our practice. I look forward to meeting you and assisting you on your path to wellness.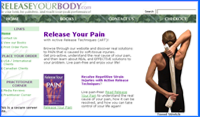 Click the image for information about Dr. Abelson's publication
| | |
| --- | --- |
| Book an appointment! | |
| | |