Release Your Pain: 2nd Edition
Read this 2nd edition of our international best-seller to learn how to heal your soft-tissue injuries by combining Active Release with specially selected exercises that address your specific problem.
Get the information you need to make educated health care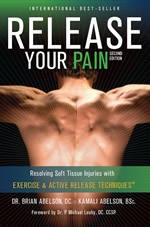 decisions about your soft-tissue conditions. Release Your Pain provides you with specific exercises strategies that help to resolve your individual condition, and which can be applied to a broad range of soft-tissue injuries.
This book helps you to:
Understand the probable cause of your soft-tissue injuries.
Understand how restrictive adhesions that form after each injury prevent you from fully healing.
Understand exactly how the treatment methodology (Active Release Techniques®) can effectively help you to reach a functional resolution to your condition.
Find the most appropriate exercises to treat each condition and aid in preventing recurrence of this injury.
This book is available in three formats: Hardcopy, Ebook, and Audio. Get your copy today from one of the following locations:
Get Your E-Books
In United States
In Canada
In Europe
In Asia and Australia
Get Your Hard-Copy Books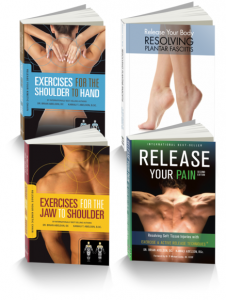 If you are like me, you still like the feel, comfort, and readability of hard-copy books.  All our best-selling books are available in full-color hard-copy format.
Find all our hard-copy books at www.releaseyourbody.com.
You can also find them at all the online  bookstores listed in the previous tab.