Release Your Kinetic Chain Series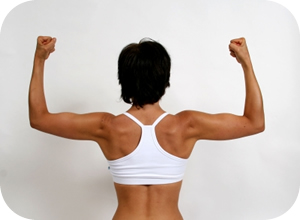 Speed your healing with Exercises for the Jaw to Shoulder and Exercises for the Shoulder to Hand which include functional exercises that rehabilitate the all the tissues of the kinetic chain for your head, jaw, neck, arms, wrists, hands, and shoulders!
Release the anatomical structures of your kinetic chain – from your jaw to shoulder, and your shoulder to hand – with these unique exercise routines that can help you rehabilitate injuries, while preparing your body for more extensive/competitive exercise programs.
These exercise routines activate your entire kinetic chain, from your jaw to your shoulder, and shoulder to hand, and into your core! Use these routines to recover from injuries to the jaw, neck, elbow, arm, wrist or shoulder, including:
TMJ- Tempromandibular Joint Disorder
Injuries to the soft tissues of the jaw, neck, or shoulder
Whiplash
Headaches
Neck Pain
Rotator Cuff Injuries
Shoulder Pain
Carpal Tunnel Syndrome
Tennis Elbow
Golfer's Elbow
Frozen Shoulder
Are you recovering from jaw surgery, dental work, or shoulder injuries? Do you suffer from pain caused by headaches, jaw pain, neck pain, or shoulder and upper back pain. Then this is the book for you. Use the exercises in this abook to rehabilitate and restore function to the kinetic chain structures of the head, jaw, neck, and shoulder. This is the first volume in the Release Your Kinetic Chain series of books.  
This book is especially useful for people recovering from injuries to the shoulder, arms, elbow, wrist, and hands.   Use the exercises in this book to rehabilitate, strengthen, and restore the function of muscles from your Shoulders to Hands. This is the second volume in the Release Your Kinetic Chain series of books.