Resolving Carpal Tunnel Syndrome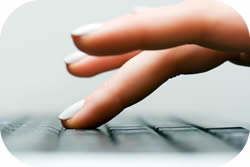 Traditional medical treatment and surgical interventions for Carpal Tunnel Syndrome have been resoundingly unsuccessful. This failure is largely due to the overemphasis on the role of the actual carpal tunnel with regards to peripheral nerve entrapments.
But there is a working solution that you can use, to find real relief from Carpal Tunnel Syndrome as well as other Nerve Entrapment Syndromes! Click on each of the tabs in the following section for more information about:
What Causes CTS?
Finding the Entrapment
Why Release Nerves?
Treating CTS
Expected Results
Conclusion
 More Information about Carpal Tunnel Syndrome
The successful resolution of Carpal Tunnel Syndrome (CTS) requires an understanding of both the complex kinetic chain relationships as well as a functional understanding of how each action is controlled by specific anatomical structures. Dr. Abelson provides a broad range of information to his patients and the public. They range from published books (eBook and hard-copy), to blogs, exercises YouTube Videos, websites, and articles. Click on the following tabs to access some of his more popular information resources for Carpal Tunnel Syndrome.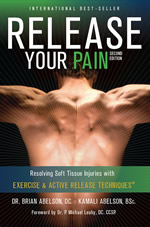 Dr.Abelson's international best-seller – Release Your Pain – provides a detailed description about the causes of CTS and other nerve entrapment syndromes. It discusses means for resolving this condition, and provides specially selected exercises to help you begin the process of resolving this condition. Visit our website at www.releaseyourbody.com to purchase your eBook or hard-Copy.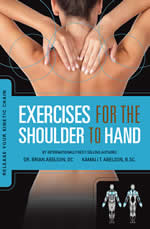 The phased exercise routines in Exercises for the Shoulder to Hand are designed to build and strengthen the neuromuscular relationships in the structures from your hand to shoulders and core. These exercises are a critical component of any treatment plan for the resolution of CTS and Nerve Entrapment Syndromes. Visit our website at www.releaseyourbody.com to purchase your eBook or hard-Copy.
Exercise Videos for Carpal Tunnel Syndrome
The following videos by Dr. Abelson provide extra information about Carpal Tunnel Syndrome, its kinetic chain, as well as exercises to help resolve this condition. Click on the left and right arrows to scroll through these videos.
Blogs about Carpal Tunnel Syndrome
Click on the following blog articles for additional information on Carpal Tunnel Syndrome.
CTS can be caused by any repetitive motion that stresses the upper extremities of the body. The increased use of computers and their accompanying flat, light-touch keyboards that allow for high- speed typing, have resulted in an epidemic of injuries to the hands, arms, shoulders, and neck. The increased use of pointing devices like the computer mouse and trackball, which require repeated subtle movements, add to these injuries.
Active Release Techniques (ART) can be very successful at treating Carpal Tunnel Syndrome (CTS) because of its ability to find specific tissues that are restricted, and physically work them back to the normal texture and tension. It can also use hands-on techniques to release the median nerve from muscles, tendons, ligaments or connective structures that are causing the nerve compression syndrome.
For more information about our clinic in Calgary, Alberta, please visit www.kinetichealth.ca.